The beginning of December see's the anniversary of Powermed Plus Ltd (also know as Powermed UK) being formed.
It all started when the Irish Company that Mandy Willmore and David Mappledoram were working for decided to the close their UK business (Powermed Healthcare) down, resulting in the team and themselves being out of work. This would also see their clients without a sales team.
A new business was filed the same night and Powermed Plus Ltd was born. The clients were very supportive of the decision which led to staff being re-employed.
There has been lots of highs and lows on route, but the people, clients and pharmacy customers & buyers have supported and help Powermed to continue growing.  As with all businesses the last 18 months have been challenging, but everyone is very positive for the coming years.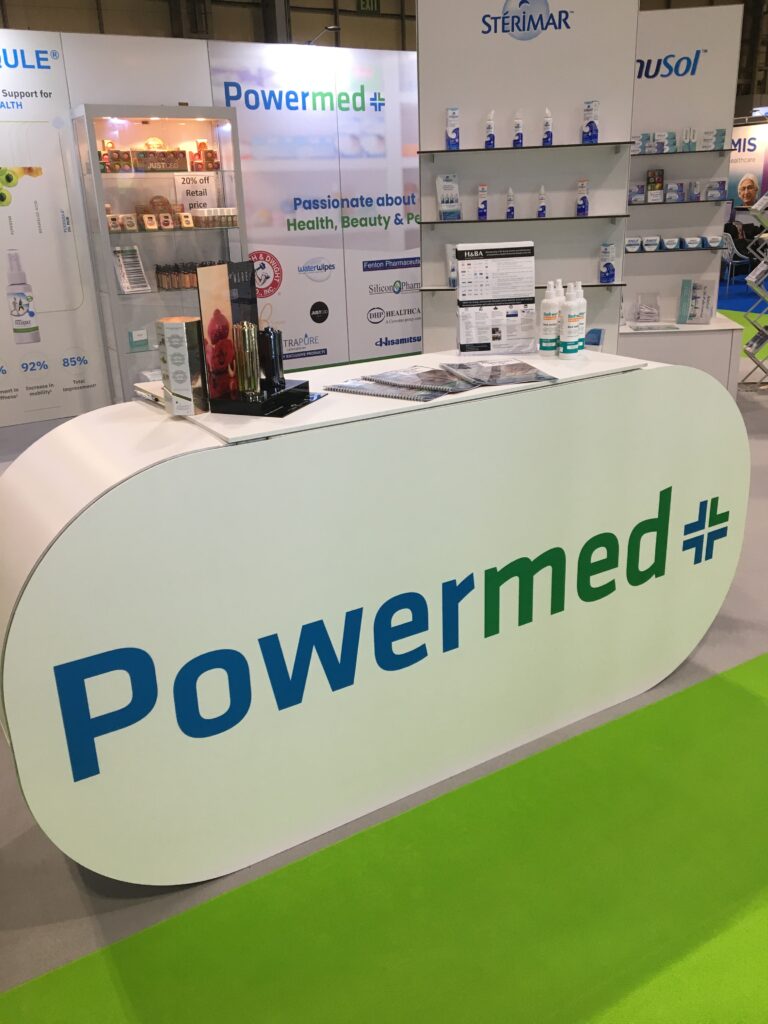 The last couple of months have seen the Powermed team returning to the Pharmacy Show at the NEC which was a great opportunity for the team to meet clients, customers and showcase many of the great brands we represent. We are looking forward to seeing what the next year brings for the great team at Powermed.